The Accademia Gallery Museum in Florence
An Unofficial Guide to the Galleria dell'Accademia museum
The Galleria dell'Accademia – or Accademia Gallery – in Florence, Italy, is without a doubt most famous for its sculptures by the great Renaissance artist, Michelangelo. His Prisoners (or Slaves), his St. Matthew and, above all, the magnificent statue of David within the Tribune are what first draw most of the hundreds of thousands of visitors the museum welcomes every year.
The main halls at the Accademia also offers visitors works by great Italian artists such as Sandro Botticelli, Domenico Ghirlandaio, Pontormo, Andrea del Sarto, Allessando Allori and Orcagna, to name just a few of the painters. Many of the works of art that were commissioned by and were part of the collection of the powerful Medici family were donated to the Grand Duchy of Tuscany by the last of the Medici so that these magnificent works could be enjoyed by everyone and are part of the cultural patrimony of humankind.
The most recent section, the Museum of Musical Instruments, displays old, one-of-a-kind masterpieces by Stradivari and Bartolomeo Cristofori, inventor of the piano, also commissioned by the Medici.
Give yourself time when visiting the Accademia Gallery, a must-see while in Florence. To better plan your visit to the museum, this online informational guide offers general information on opening hours, admissions and more in the Plan Your Visit section and details on the halls, main artworks and itineraries in Explore the Museum.
If your time is limited in Florence and want to skip the long line in the busy seasons, we offer information on how and where you can buy your tickets to the Accademia as well as book a guided tour or private guide to accompany you as you discover the masterpieces of the past.
More Museums in Florence
In addition to visiting the Accademia Gallery, you will likely want to visit these other top museums in Florence!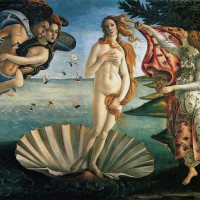 Visit Florence's top museum, the Galleria degli Uffizi or Uffizi Gallery, to see some of the Renaissance's most famous masterpieces, including Sandro Botticelli's "Primavera" and...
Read more »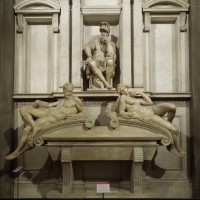 If you're interested in visiting Florence following a "Michelangelo" itinerary, you HAVE to visit the Medici chapels and the New Sacristy where you will find...
Read more »